FAQs: Have questions about our hiring process?
We're here to assist you if you're ready to apply for a position with CommonSpirit Health. Most of the information you'll need to build a profile and apply for positions that are a good fit for you may be found online.We want you to be prepared in your career search and empower you with knowledge, so you can hit the ground running! To get to the answer you need faster, start by picking a topic from the FAQ list.Get tailored job recommendations based on your interests for easy access to basic instructions on how to build your profile, search employment, set up job alerts, and submit interest in jobs.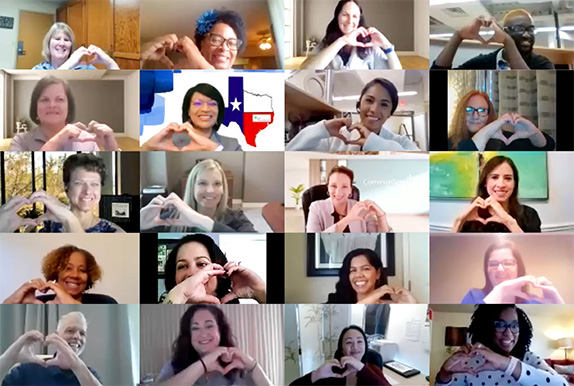 Our Top Frequently Asked Questions
Do I need health care experience to work in a hospital?
What is the best way to search open jobs?
What does it mean if a job has multiple locations listed?
Are preferred qualifications the same thing as minimum qualifications?
What benefits do you offer full time and part time employees?
What do I need to create a candidate profile?
What are the advantages of creating a profile?
How does CommonSpirit promote diversity in the workplace?
What resources are available to those transitioning from military to civilian jobs?
What is a career in humankindness?
Is the information on my candidate profile confidential?
What should I do if I require accommodation?
What Internet settings are recommended on my home computer when accessing the career site?
How do I reset my password?
How do I disable my pop-up blocker?
Why am I receiving an error message when uploading my resume?
Hear from our Recruitment Team
Our legacies of compassion
CommonSpirit Health was created by an alignment of our multiple health care organizations as a single ministry in early 2019, with a committed mission to serve those who are poor and vulnerable. We have a large geographic footprint serving 21 states, and we represent many diverse populations across the U.S.
Join our Talent Community so you can stay connected and be alerted to future opportunities.
Sign Up