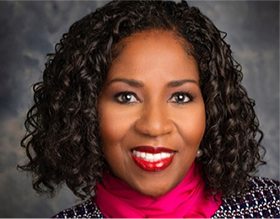 Investing in our future.
"We're committed to equity of care for every person, every day. We're set in our mission to build a healthier future for all, we're inspired by faith, we're driven by innovation and power about humanity. And most importantly, we're invested in the future of our local and global communities."
Rosalyn Carpenter, Chief Diversity Officer CommonSpirit Health
We are dedicated to delivering humankindness to all people.
CommonSpirit Health is committed to diversity, inclusion, equity, and belonging. We lead with compassion, excellence, and collaboration through our diverse workforce of over 175,000 employees.United in our belief in the inherent dignity of all people, our value of inclusion calls us to embrace the shared humanity of every person regardless of race, religion, sexual orientation, gender identity, national origin or economic status.Caring for the poor and most vulnerable during good times and challenging times, amplifies our commitment to our employees, patients, and the communities we serve. Together, we are advancing health equity offering the highest quality of care.Join us as we continue to build a diverse and inclusive healthcare ministry dedicated to uplifting the healing power of humanity.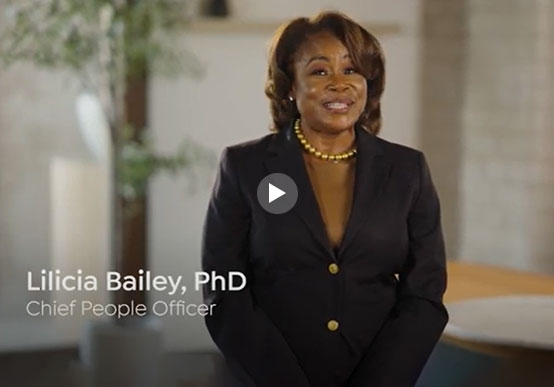 Our Office of Diversity, Inclusion, Equity & Belonging
The Office of the Diversity, Inclusion, Equity & Belonging leads our enterprise health equity strategy for CommonSpirit by:
Promoting a workforce that represents the diversity of our patients, families, and communities;
Curating an organizational environment and culture of equity, inclusion and belonging for all;
Ensuring health equity is embedded across our sites of care and provision of services for our patients & families and the communities we serve
Pioneering a network of social innovation partnerships that advances access and equity throughout the communities we serve
Advocating for meaningful engagement and policies to advance social justice and cultivate healthy multicultural communities; and
Removing barriers through economic empowerment while addressing systemic racism in how we partner with others, conduct business, and lead the health care industry.
Our Office will achieve these objectives in coordination with the functional areas who drive health and health equity by embedding health equity initiatives, programs, and best practices across our ministry, using our voice in every way to engage communities we serve to tell our stories and promote policies for equity for all, and through courageously holding ourselves and others accountable to remove barriers to racial justice thereby creating pathways to lead the nation in health equity.
Our pledge of humankindness.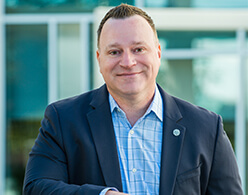 Meet Paul
"As a member of the LGBTQA community, I can say that this organization has allowed me to be "me" without worry..."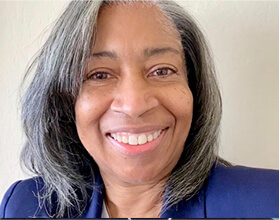 Meet June
"In our inclusive spaces, we're encouraged to listen to each other's worldview and share our cultural backgrounds to be our authentic selves."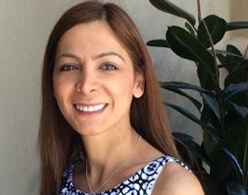 Meet Shabnam
"The culture of humankindness not only applies to our patient care, but also to our common practice among our peers."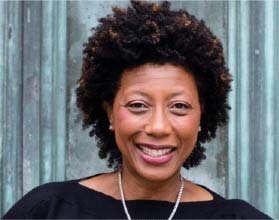 Meet Wanda
"It is extremely satisfying to work with a team that wants to be engaged in meaningful work and serves a higher purpose."
Advancing Our Health Equity Strategy
The Office of Diversity, Equity, Inclusion & Belonging in service to CommonSpirit mission will achieve its purpose through three areas focused on advancing the enterprise health equity strategy.
REPRESENTATIVE WORKFORCE & INCLUSIVE ENVIRONMENT

Promote a workforce that represents the diversity of our patients and cultivate an equitable, inclusive organizational environment for all.

EQUITABLE OFFERINGS & SERVICES

Ensure health equity is embedded across our offerings and services for our patients throughout CommonSpirit Health.

NETWORKS & ECOSYSTEMS FOR RACIAL & SOCIAL JUSTICE

Advocate for and cultivate healthy, multicultural communities and remove barriers and address systemic racism in how we partner with others, conduct business, and lead our industry.
ALL IN SUPPORT OF OUR COMMITMENT TO ADVANCE HEALTH EQUITY
A more just health system

We believe everyone has the right to be healthy. We know our health shouldn't depend on our zip code or the color of our skin. Together we can create a more equitable health system that improves physical, social and mental health for everyone.

A healthier future for all

To improve health for all, we have to focus on what's happening to people before they come to us for care. Given the size and diversity of our system, we are a laboratory for community health improvement.
Join our Talent Community so you can stay connected and be alerted to future opportunities.
Sign Up