Environmental Services
Our Departments Mission
Supporting CommonSpirit Health's geographic footprint of 139 hospitals and more than 1,000 care centers serving 21 states, our mission is to create a highly equipped and engaged Environmental Services Team using evidence-based techniques, processes, and mission metrics to ensure we provide a clean and safe environment. We help save lives.
We EQUIP our people to perform:
Educate our People
Quality Service
Understanding Deliverables
Integrity in Serving Others
Pursue Excellence
We educate our people to provide quality service delivery by understanding deliverables in serving others with integrity while pursuing excellence.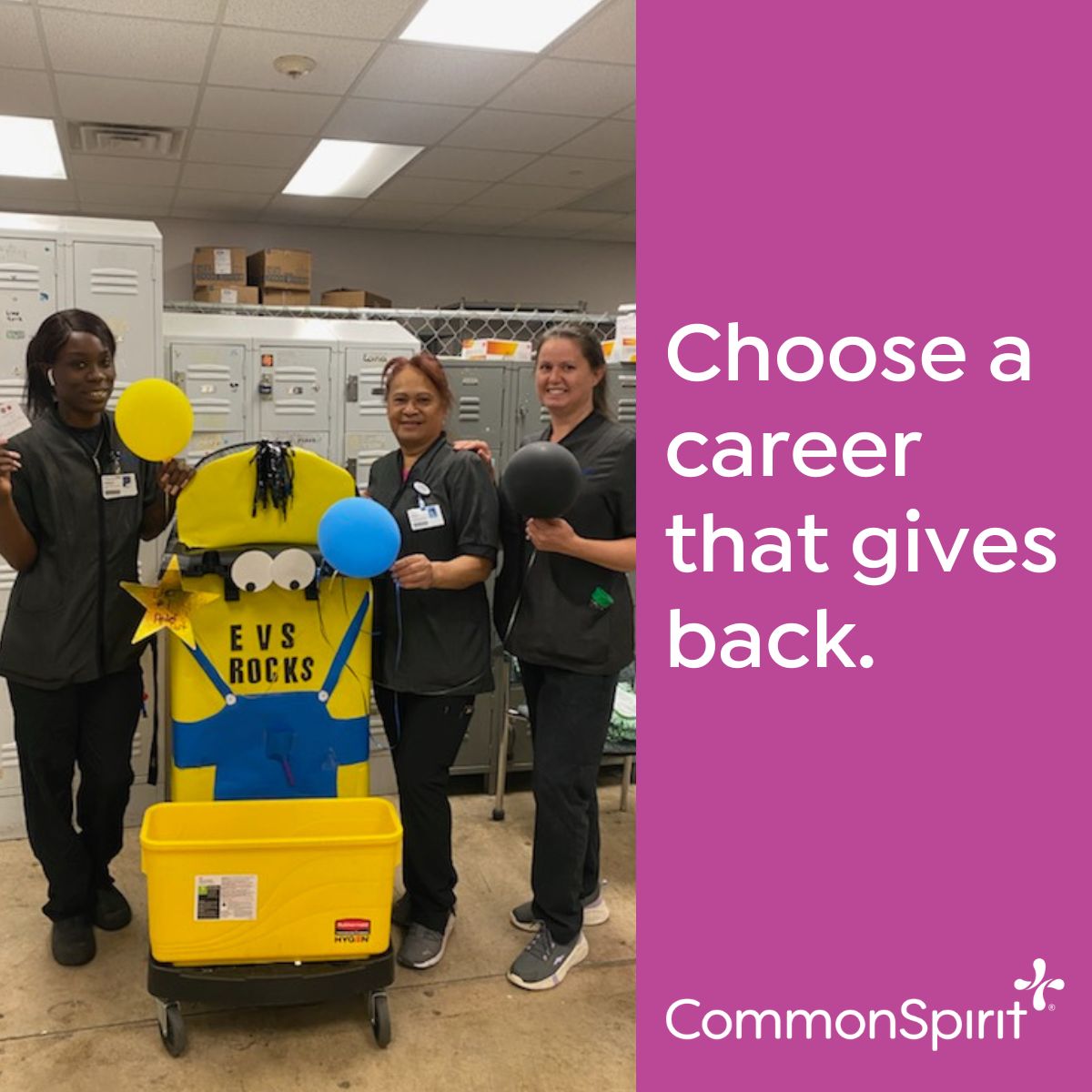 Our role in Environmental Services?
A clean, safe environment is important for our patient's comfort and healing. At CommonSpirit, we do our part in providing a clean, safe environment for our patients, families, employees, physicians, nurses, volunteers, and visitors.
Joining our Environmental Services (EVS) Team
The CommonSpirit EVS In-House Program, on our Journey to save lives, provides evidence-based cleaning and disinfecting. Our Journey was published by Healthcare Hygiene Magazine and recognized by American Healthcare Environment (AHE) for its best practice program. We support a multidisciplinary environment that promotes healing and wellness for our patients, staff, and communities across the care continuum. Here is an overview of the services, labor/structure, programs, and measurements standardized design: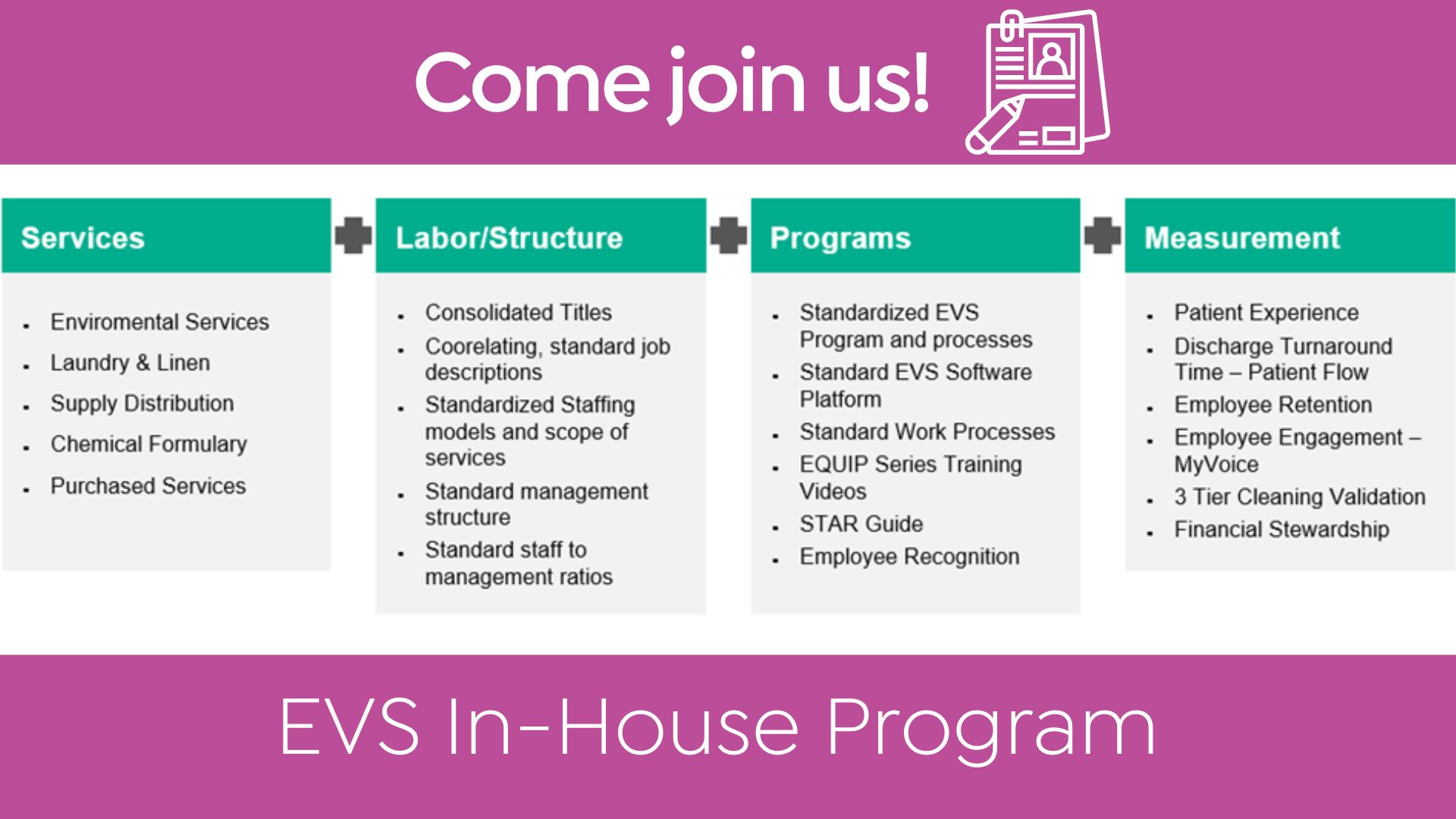 Our purpose shapes our work culture.
Our Mission Statement is just 35 words, but there are profound ideas behind them. It is a formal declaration of CommonSpirit's purpose; an affirmation of why we exist. To learn more about our mission, vision, and values, please visit: CommonSpirit Health's Career Page - Mission, Vision, and Values
We make a difference
CommonSpirit delivers clinical excellence across 140 hospitals and more than 1,000 care sites in 21 states.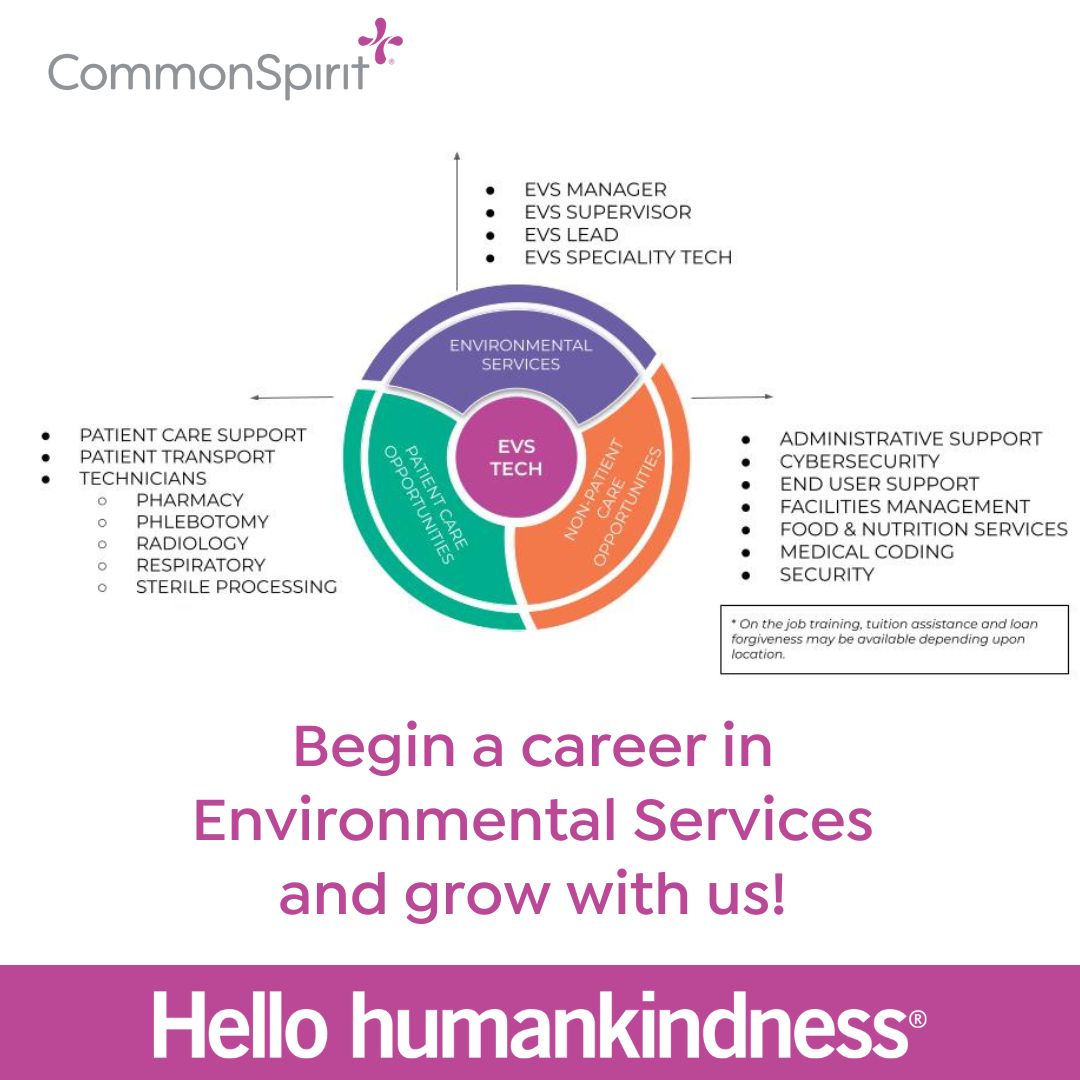 Commitment to Our Employees
We will strive to nurture an environment of compassion, inclusion, integrity, excellence, and collaboration. While you're busy impacting the healthcare industry we'll take care of you with benefits that include health/dental/vision FSA matching retirement plans paid vacation adoption assistance and more! We survey our employees twice a year to ensure that we provide our employees with an exceptional work environment with excellent leaders. As a result, we are very proud to share that on a 5-point scale; our employees believe that:
They get the training needed to do a good job (4.36)
The work they do makes a real difference (4.34)
Nurses in the work unit help even when it's not part of their job (4.31)
Their work is meaningful (4.28)
They are proud to tell people that they work for CommonSpirit Health (4.20)
Hear from our employees!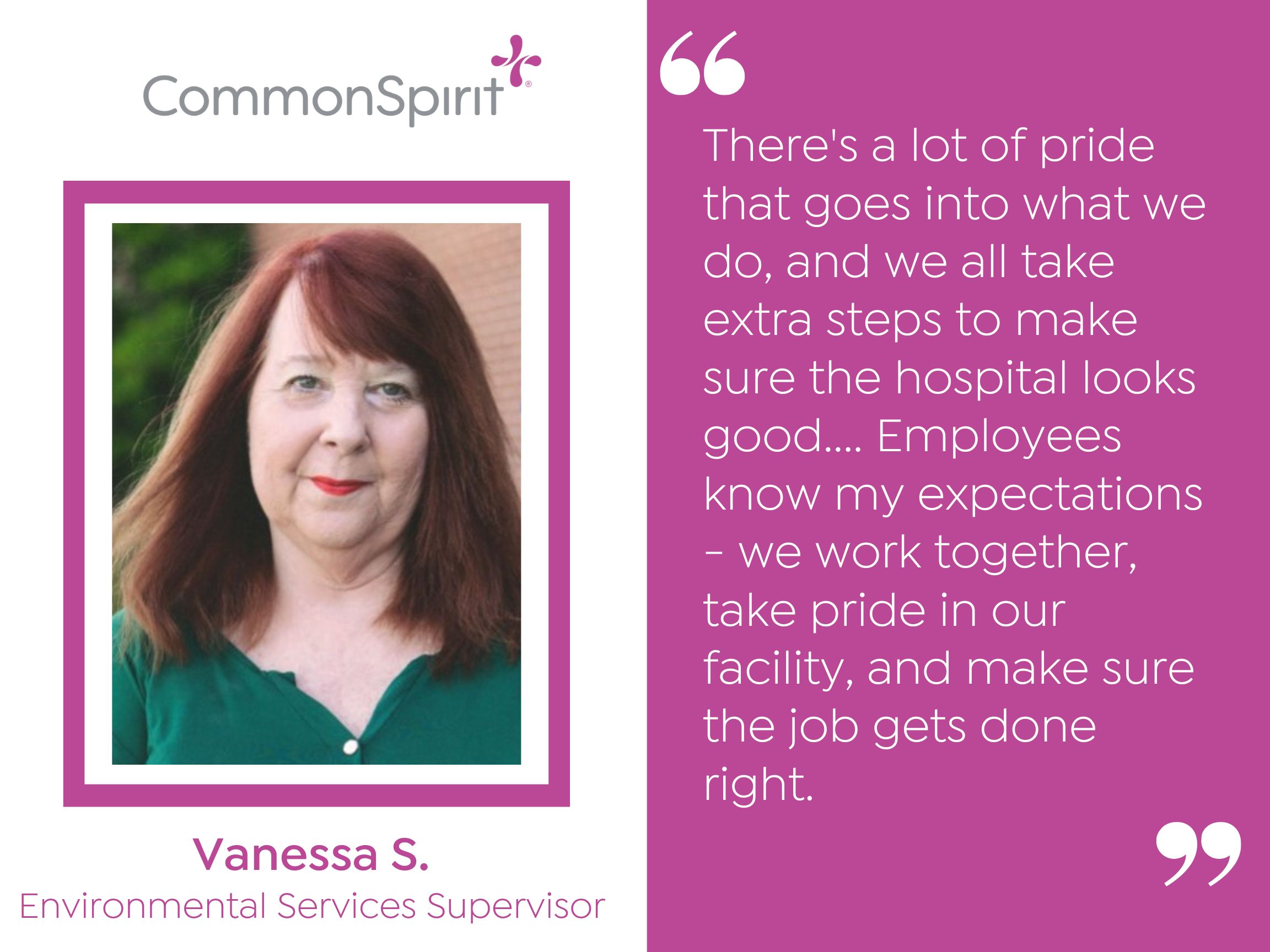 Questions?
If you have questions or want to learn more, please contact our Recruitment team at [email protected]