Operations Track
CommonSpirit Health is the largest faith-based not-for-profit health system in the United States committed to building healthier communities, advocating for those who are poor and vulnerable, and innovating how and where healing can happen. With care centers spanning 21 states, CommonSpirit Health is here to serve the common good.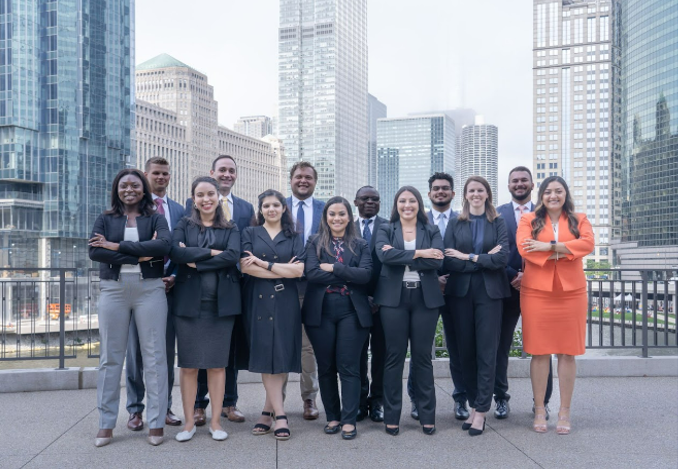 Rotation Structure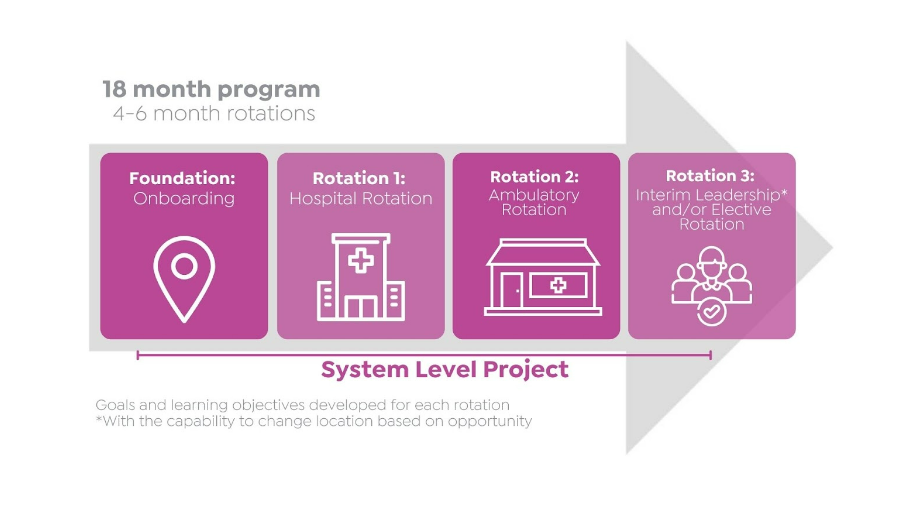 Download the full flier here
Locations
The 2024-2025 CommonSpirit Health Fellowship may be hosting Operations Track Fellows in the following divisions, located in the listed markets:
* Midwest: CHI Health-Omaha, NE
* Northern California: Dignity Health- either Redding Area , Bay Area, or Sacramento Area, CA
* Pacific Northwest: Virginia Mason Franciscan Health-Tacoma, WA
* Southeast: CHI St. Joseph Health-Lexington, KY, CHI Memorial- Chattanooga, TN
* Southwest: Dignity Health- Phoenix, AZ
* Texas: St. Luke's Health- Houston, TX
Please note that this is a list of potential locations, actual locations will be announced this July when applications open.



Eligibility
The Administrative Fellowship Program is an opportunity dedicated for early careerists with five years or less of work experience in their current field.
At the time of their application, Operations Track candidates must either be currently enrolled in their last year of an accredited graduate program, will have completed upon conclusion of fellowship, or have recently completed one of the below degrees from an accredited university:
* MHA, MBA, MPH, MSN
* Or equivalent degree from an accredited graduate program
Successful candidates will demonstrate interest in management opportunities within an integrated healthcare delivery system, a passion for the mission of CommonSpirit Health, and a commitment to being a provider of humankindness.
Application Process
* Application Materials
In order to submit a complete application, please be sure to include the following documents as attachments in your online application in the candidate profile section. All candidates must submit this information by September 2023. Applications will open July 2023.
* Resume: Please provide your anticipated graduation date on your resume
* One-page statement of purpose
* Why are you interested in a Fellowship at CommonSpirit Health;
* Why are you interested in the division or divisions indicated;
* Your professional areas of interest; and
* How the Fellowship will have an impact on accomplishing your career goals
* Two letters of recommendation
*Graduate Transcript
All materials must be uploaded online in the CommonSpirit Health Careers portal. Applications can be found by searching "Administrative Fellowship"
* Application Timeline
Please note these dates are tentative, and will be updated in July
* Final Date for Application Submission: September 2023
* Phone Interviews: Late September 2023
* Final Interviews: Early October 2023
* Anticipated Start Date: July 2024
Sign up to be notified when applications open
* Information Sessions
Online informational sessions for the Operations Track of the Administrative Fellowship will be hosted over the summer by current and former fellows. Please check back for information session dates