Nurse Manager General Medical Unit
Partnering for a stronger, healthier world.
At CommonSpirit Health, we believe in the healing power of humanity. We invite you to explore our specialty areas and pursue a career in humankindness.
Employment Type: Full Time
Department: Medical Acute
Hours/Pay Period: 80
The posted compensation range of $57.37 - $85.26 /hour is a reasonable estimate that extends from the lowest to the highest pay CommonSpirit in good faith believes it might pay for this particular job, based on the circumstances at the time of posting. CommonSpirit may ultimately pay more or less than the posted range as permitted by law.
Requisition ID 2023-316544 Employment Type Full Time Hours/Pay Period 80 Shift Day Weekly Schedule Monday - Friday (0700 -1530) Remote No Category Nursing Leadership
Already a CommonSpirit Employee?
Job Details
Overview
Virginia Mason Franciscan Health brings together two award-winning health systems in Washington state CHI Franciscan and Virginia Mason. As one integrated health system with the most patient access points in western Washington, our team includes 18,000 staff and nearly 5,000 employed physicians and affiliated providers. At Virginia Mason Franciscan Health, you will find the safest and highest quality of care provided by our expert, compassionate medical care team at 11 hospitals and nearly 300 sites throughout the greater Puget Sound region. While you're busy impacting the healthcare industry, we'll take care of you with benefits that include health/dental/vision, FSA, matching retirement plans, paid vacation, adoption assistance, annual bonus eligibility, and more!
Responsibilities
This job is responsible for organizing, planning, leading, and directing clinical and management activities for the designated department and in accordance with hospital policies and procedures. Accountable for daily operations and oversight of nursing practice and patient care delivery. Participates as a member of the health care team in maintaining continuity and quality of patient care. Contributes to organizational operations and supports the mission by fostering interdepartmental communication/collaboration. Demonstrates a high level of ability in leadership, supervisory skills, problem solving, patient advocacy and public relations.
Our 20 bed unit sees a variety of patients with acute medical conditions such as sepsis, digestive disorders (GI Bleeds, pancreatitis, and other gastrointestinal disorders), heart failure, and cellulitis. We are a welcoming, compassionate, patient-oriented team with varied levels of experience from new grads to nurses who have been practicing for over 30 years. Our unit fosters a culture of support, learning, and innovation. At Virginia Mason you'll be supported to grow personally and professionally as you make a dramatic difference in the lives of others.
Responsibilities include:

Operations:
Manages and evaluates the clinical operations, programs and resources of the assigned clinical area/facility to assure the safe and appropriate delivery of diagnostic and/or therapeutic patient care. Ensures that all activities are conducted in a timely and cost-effective manner and in compliance with organizational values, professional standards, internal policies and applicable regulatory requirements. Participates in the development of, and implements new clinical systems/programs to enhance existing services and raise the standard of care for the patient population served. Ensures that work unit activities, productivity, and/or quality indicators are documented in accordance with FHS guidelines. Oversees the resolution of daily clinical administrative and operational issues. Monitors/troubleshoots service recovery and other escalated concerns and resolves within defined scope of responsibility. Collaborates with other departments to address and resolve problems, share information and enhance overall effectiveness/productivity. Communicates significant information to department director and others in a timely and appropriate manner.

Staff Management and Development:
Plans, manages and evaluates the work of clinical and administrative staff in accordance with the content, spirit and intent of applicable internal/external regulations and standard for human resource management. Ensures that employees are qualified and properly trained to perform assigned job duties. Holds regular staff meetings and keeps employees apprised of all matters relevant to successful job performance. Makes employment decisions, establishes performance standards and evaluates employee performance. Educates, guides, counsels and develops staff and addresses performance management concerns and technical issues elevated by subordinates as beyond their scope of authority.

Regulatory Compliance:
Ensures all aspects of clinical operations are conducted and documented in compliance with relevant internal policies, standards/procedures, and applicable regulatory requirements. Assesses on a continuous basis, services, patient outcomes, quality control, family/patient satisfaction, staffing needs and operational effectiveness to ensure optimal care and delivery. Ensures that internal controls are sufficient to provide for accurate complete and compliant programs and processes. Identifies need for changes in standards, programs and services and develops recommendations for consideration by the Director.

Budget:
Participates in annual budget planning and administration relative to assigned responsibilities. Identifies adequate staffing levels for appropriate coverage to meet budgetary and operational objectives. Monitors work schedules and staffing levels to meet budgetary requirements and control overtime and/or premium pay. Monitors and approves expenditures within defined scope of responsibility. Explains variances and addresses in a timely manner. Informs Director of all issues with potential for budgetary impact.

Performance/Quality Improvement:
Works with management team to ensure the application of consistent operational and clinical practices. Assesses the strengths/weaknesses of the assigned clinical area/facility to identify opportunities and provide recommendations to Director for new quality/performance improvement initiatives. Implements new processes and ensures that performance improvement activities are conducted in a timely and effective manner. Ensures staff receives the necessary on-site training and consultation to enhance their understanding of quality/performance improvement initiatives.

Short- and Long-Term Planning:
Participates, as a key member of the management team for the assigned clinical function, in the development of strategies, initiatives and programs addressing matters such as: provision of new services, standardization of procedures across the organization, maximizing resources, improving cost-effectiveness of clinical services provided, enhancing patient outcomes/satisfaction and other issues of similar complexity and consequence.
· Partners with the Clinical Practice and Professional Development team to provide education, training, and consultative services to clinical staff in assigned facility; assesses, develops, revises and coordinates teaching programs for all nursing staff; delivers in-service education; assures that educational programs provide staff with skills and competency needed to meet all applicable regulatory, risk and patient safety requirements.
· Partners with the Clinical Practice and Professional Development team to plan and direct the orientation and/or residency programs of new personnel to assigned facility; facilitates staff development by promoting learning experiences and information for staff based on identified needs of the individuals; develops (or adapts existing) competency assessment tools and ensures assessments are timely completed; provides additional education as necessary in follow-up.
Qualifications
Must be a graduate of an accredited School of Nursing. BSN or Bachelors' Degree in a related field is preferred. Three years' experience and clinical knowledge in the same or similar clinical specialty. Two years in a charge nurse/ leadership or equivalent position required. Clinical knowledge as a Registered Nurse in the same or similar clinical specialty preferred.
Licensure/Certification:
- Current licensure as a Registered Nurse by the Washington State Board of Nursing.
- Certification in specialty area preferred.
- Current healthcare provider BLS certification.
Just as Virginia Mason is dedicated to improving the lives of our patients and our community, we are equally dedicated to your professional and personal success. With a wide range of perks that includes comprehensive compensation and benefits, continuing education and support, and the opportunity to live in one of the most livable cities in the country, you will find that an opportunity with Team Medicine is one worth taking. Virginia Mason Medical Center, was recognized among the Best Hospitals in Washington state by U.S. News & World Report. Located in Seattle, WA, Virginia Mason is an internationally recognized leader in the continuous improvement of health care. With an extensive list of awards and distinctions that includes our recognition as Top Hospital of the Decade by The Leapfrog Group, Virginia Mason offers you the opportunity to partner with exceptionally talented peers at every level. You will contribute to the strength of our Team Medicine approach to collaborative medicine and benefit from the changes enacted through our Virginia Mason Production System, a model that has transformed health care by providing patients with easier access to care, reducing errors, and continuously innovating patient safety and quality that has been adopted by other organizations here and abroad. Join us, and find out how many ways Virginia Mason offers you the chance to focus on what really matters - our patients.
We deliver inspired people to do meaningful work.
We are an equal opportunity/affirmative action employer.
Nursing excellence
starts with you.
Are you a career fit with our CommonSpirit Health culture? To understand how we are structured, we believe in some core philosophies with the following:

We will be stronger together, achieving excellence in all we do, collaborating across the fields and growing our collective knowledge.

We will let humankindness guide us as we treat every person with holistic, personalized care for the body, mind and spirit.

We will advance the science and art of nursing as innovative leaders who demonstrate the power of evidence-based, compassionate care. If you believe in working together with humankindness for all to advance the science and art of nursing - then you have found your career fit with us!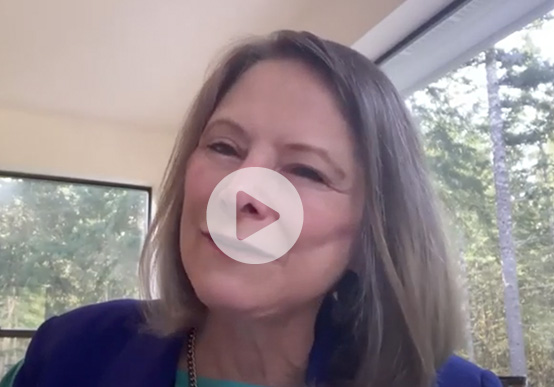 "Our hope is that you will always feel inspired, knowing you truly are the heart and soul of CommonSpirit."

– Kathleen D. Sanford, EVP, Chief Nursing Officer
Your Potential Career Path
This is a snapshot of your potential career path highlights the series of job positions that help you progress towards your goals and objectives. Ultimately, your career path depends on your career values and personal goals.
Success Profile
What makes a successful Nurse Manager General Medical Unit at Virginia Mason Medical Center?
Compassionate
Trustworthy
Proactive
Collaborative
Communicator
Balanced
Our Total Reward Offerings
At CommonSpirit Health, we believe investing in our employees lets them know they truly matter. Your Total Rewards package includes compensation, benefits, retirement, wellness, leave, and other programs.
Pay and Recognition

Balanced Life

Well-Being

Professional Growth

Financial Future

Dependent Care
TEst
Map this location
Get an idea of what your daily routine can be like.
Click Here

>
Get tailored job recommendations based on your interests.
Get Started