Registered Nurse RN Medical Surgical MS
Partnering for a stronger, healthier world.
At CommonSpirit Health, we believe in the healing power of humanity. We invite you to explore our specialty areas and pursue a career in humankindness.
Employment Type: Full Time
Department: ICU/Med Surg
Hours/Pay Period: 72
The posted compensation range of $33.00 - $52.80 /hour is a reasonable estimate that extends from the lowest to the highest pay CommonSpirit in good faith believes it might pay for this particular job, based on the circumstances at the time of posting. CommonSpirit may ultimately pay more or less than the posted range as permitted by law.
Requisition ID 2023-310091 Employment Type Full Time Hours/Pay Period 72 Shift Night Weekly Schedule Night Remote No Category ICU Nurse
Already a CommonSpirit Employee?
Job Details
Overview
Patients Medical Center (PMC) provides inpatient and outpatient medical and surgical services to residents of Pasadena, Deer Park, La Porte, Baytown, and Clear Lake. The facility includes 53 medical/surgical beds, eight ICU beds and three endoscopy rooms, and offers a range of primary and specialized services—wound care, general surgery, gastroenterology, occupational health, heart and vascular, women's services, diagnostic imaging, outpatient rehab services, and sleep disorders.
Your time at work should be fulfilling, Rewarding, and Inspiring.
That's what you'll find when you join one of our non-profit CHI facilities across the nation. You'll find challenging, rewarding work every day alongside people who have as much compassion as you. Join us and together we'll create healthier, stronger communities. Imagine your career at St. Luke's Patients Medical Center | CommonSpirit
Responsibilities
Job Responsibilities
Responsible for the delivery of excellence in patient care through assessing, formulating nursing diagnoses and establishing goals, planning and implementing intervention and evaluating patient care outcomes. With the staff nurse's professional practice he/she Responsible for participating in and maintaining quality, cost effectiveness and guest relations. Provide patient care in compliance with hospital policies and procedures and the standards of professional nursing practice as defined by the Board of Nurse Examiners for the State of Texas.
1. Assessment: Does admission and ongoing assessment of patient's condition. Provides nursing care to meet the patient's physical, psychological and spiritual needs. Notifies doctor of changes in assessment that require attention.
2. Planning: Designs, directs, evaluates, and documents the plan of care, patient/family teaching and the transition of care plan to include a safe appropriate level of care discharge. Works with other clinical disciplines to meet specialized patient care and discharge needs. Formulates a plan of care and daily goals that takes into consideration the individualized needs of the patient.
3. Implementation: Prepares patients physically, psychologically, and spiritually for treatments, surgeries and diagnostic studies to help reduce patient anxiety. Knows patients' conditions and reports significant changes to Charge Nurse/Team Leader, and/or physician. Implements patient safety initiative and protocols including medication safety practices, physician orders, consult notifications.
4. Evaluation: Reassesses patients at appropriate intervals following interventions. Notifies physician as necessary to modify interventions. Adjusts nursing care to meet patient's emerging and changing needs.
5. Report Skills: Gives and receives report using Bedside Shift Report including family participation. Provides an accurate and comprehensive report to the oncoming shift to help establish continuity of patient care. Receives report from off-going shift and delegates tasks as needed to provide continuity of care according to coworker's experience, abilities and the patient's acuity.
6. Environment & Patient Safety: Maintains patient and work environment to maximize safe working space. Promptly removes all used and soiled equipment, linen, etc. to appropriate location. Incorporates national and organizational goals to improve quality, patient safety and satisfaction. Reports all patient safety and hazard concerns immediately.
7. Supplies: Maintains accurate documentation of charges and supplies used to provide patient care through cost containment measures.
8. Time Management: Clocks in and out appropriately according to policy to ensure work is stated and completed on time. Obtains Director/designees/House Supervisor approval before working overtime, including incremental overtime.
9. Documentation: Consistently documents in the patient and unit records according to written health system standards of care in order to meet legal and quality patient care requirements.
10. License and Competency: Maintains RN license to practice in the State of Texas including multi-state licensure requirements. Takes responsibility for meeting competency requirements. Assists with the orientation of new employees and floated staff as requested and assigned.
11. Professional Responsibility: Maintains all professional licenses, certifications, and annual competencies prior to deadline. Attends mandatory in-services, workshops, town halls, and 75% of all unit meetings per year. Stays up-to-date on communication, including emails and current journals to keep abreast of new developments in the medical and nursing fields.
12. Patient Care: Notifies and escalates concerns to appropriate providers of life-threatening changes and notes physician response. Effectively applies the nursing process within the framework of the organization's professional model of care, using the nursing process to meet the clinical, psychosocial and spiritual needs of the patient and family following the Catholic Ethical and Religious Directives (ERD).
13. Patient Experience: Creates a caring and compassionate patient focused experience by building healing relationships with patients, families, and colleagues. Performs hourly rounding and bedside shift report, updating the patient communication board and providing service recovery as needed.
Additional responsibilities for this health care role include:
Monitoring patients' conditions and assessing their needs

Collaborating with physicians and nurses to devise individualized care plans for patients

Administering patients' medications and providing treatments according to physicians' orders

Fostering a supportive and compassionate environment to care for patients and their families
Qualifications
Job Requirements
We are looking for a responsible and compassionate Registered Nurse with top-notch clinical skills, a caring attitude, and the ability to work independently with minimal supervision. It is also important to display excellent verbal and written communication and interpersonal skills as well as the ability to effectively educate patients and their families on the in-home healthcare process.
• Associates Degree in Nursing or Diploma
• Bachelors in Nursing Preferred*
• Licensed to practice as a Registered Nurse in the State of Texas
• At least one (1) year of RN experience
• Demonstrated competence in Registered Nurse I performance expectations or meets experience requirements upon hire
• BLS certified with skills demonstration

Perferred, not required experience in medical surgical hospital setting.
Join us at St. Luke's Patients Medical Center PMC, and become a part of our faith-based health system.
Nursing excellence
starts with you.
Are you a career fit with our CommonSpirit Health culture? To understand how we are structured, we believe in some core philosophies with the following:

We will be stronger together, achieving excellence in all we do, collaborating across the fields and growing our collective knowledge.

We will let humankindness guide us as we treat every person with holistic, personalized care for the body, mind and spirit.

We will advance the science and art of nursing as innovative leaders who demonstrate the power of evidence-based, compassionate care. If you believe in working together with humankindness for all to advance the science and art of nursing - then you have found your career fit with us!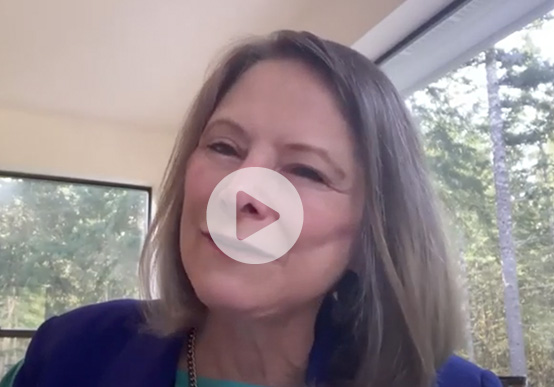 "Our hope is that you will always feel inspired, knowing you truly are the heart and soul of CommonSpirit."

– Kathleen D. Sanford, EVP, Chief Nursing Officer
Your Potential Career Path
This is a snapshot of your potential career path highlights the series of job positions that help you progress towards your goals and objectives. Ultimately, your career path depends on your career values and personal goals.
Success Profile
What makes a successful Registered Nurse RN Medical Surgical MS at St Luke's Health - Patients Medical Center?
Compassionate
Trustworthy
Proactive
Collaborative
Communicator
Balanced
Our Total Reward Offerings
At CommonSpirit Health, your Total Rewards package includes compensation, benefits, retirement, wellness, leave, and other programs. Please explore what we have to offer below.
Pay and Recognition

Balanced Life

Well-Being

Professional Growth

Financial Future

Dependent Care
Map this location
Get an idea of what your daily routine can be like.
Click Here

>
Get tailored job recommendations based on your interests.
Get Started