Partnering for a stronger, healthier world.
At CommonSpirit Health, we believe in the healing power of humanity. We invite you to explore our specialty areas and pursue a career in humankindness.
Employment Type: PRN
Department: Family Birth Center
Hours/Pay Period: 0
The posted compensation range of $40.53 - $68.43 /hour is a reasonable estimate that extends from the lowest to the highest pay CommonSpirit in good faith believes it might pay for this particular job, based on the circumstances at the time of posting. CommonSpirit may ultimately pay more or less than the posted range as permitted by law.
Requisition ID 2022-257157 Employment Type PRN Hours/Pay Period 0 Shift Night Weekly Schedule 1900-0730 Remote No Category Labor and Delivery Nursing
Already a CommonSpirit Employee?
Job Details
Overview
In 2020 united in a fierce commitment to deliver the highest quality care and exceptional patient experience Virginia Mason and CHI Franciscan Health came together as natural partners to build a new health system centered around the patient: Virginia Mason Franciscan Health. Our combined system builds upon the scale and expertise of our nearly 300 sites of care including 11 hospitals and nearly 5000 physicians and providers. Together we are empowered to make an even greater impact on the health and well-being of our communities.
While you're busy impacting the healthcare industry, we'll take care of you with benefits that mayinclude health/dental/vision, FSA, matching retirement plans, paid vacation, adoption assistance, annual bonus eligibility, and more!
Responsibilities
Job Summary
This job is responsible for providing a wide variety of professional nursing services which focus on the provision of quality patient care consistent with Franciscan Health System (FHS) standards/values, applicable regulatory requirements and scope of practice for the nursing profession.  Work also includes developing, implementing and assessing the patient plan of care during time of stay in collaboration with physicians, interdisciplinary teams, and the patient/family.  An incumbent is engaged in direct patient care, including assessing, planning, coordinating, evaluating and delegating work to members of the patient care team, and for providing education and consultation with patients, families, physicians and other staff members in implementing appropriate nursing interventions for optimal patient care.   
Work is performed under standards of safety and care that provide instruction/guidance for taking care of issues and patient needs in the absence of a physician.  Requires the use of judgment and critical thinking skills in making decisions regarding patient care (within the scope of practice), including knowledge and integration of available standards, resources and data, and in the efficient utilization of staff/resources.  Work involves continuous contact with physicians, patients, patient families, community agencies, patient care staff and management.  An incumbent is accountable for the quality of care provided to patients, and has the authority to direct care, provide education, seek resources at the unit/department level, and delegate appropriate tasks.
This position is responsible for serving as the primary Registered Nurse delivering care to post-partum women and normal newborns who are admitted to the Family Birth Center.   
Essential Job Functions
The following section contains representative examples of job duties and/or percentages that might be performed in positions allocated to this job class.  CHI FH is a dynamic organization, and the environment can be fluid.  Roles and responsibilities may be altered to accommodate changing business conditions and objectives as well as to tap into the skills and experience of its employees.  Accordingly, employees may be asked to perform duties that are outside the specific work that is listed.  It is not required that any position perform all duties listed, so long as primary responsibilities are consistent with the work as described.  Performance standards developed for incumbents allocated to this job class may also contain relevant job content information and are referenced hereto.
Adheres to the department's and hospital's policies and procedures, including safety, risk management and regulatory standards.  Keeps abreast of trends, developments and regulatory requirements impacting matters within designated scope of responsibility.
Administers, oversees and documents the administration of medications (e.g., topically, orally, intramuscularly, subcutaneously and intravenously) as ordered by the healthcare practitioner and in accordance with hospital policy.
Assesses patient to include physical, psychosocial, cultural, behavioral/emotional, developmental and spiritual needs. Gathers data relevant for patient care. Implements appropriate patient interventions and evaluates outcomes. Plans care appropriately based on needs identified during initial and on-going assessments.  Provides holistic, comprehensive, and professional nursing care to patient within the scope of practice. Implements appropriate patient interventions and evaluates outcomes. Prepares patient for discharge and assists with coordinating post discharge needs.
Cultural Sensitivity and Competence:  Demonstrates proper use of available communication tools/materials for effective communication and understands how the culture(s) of patient populations can affect communication, collaboration and the provision of care, treatment and services.  Patient Populations Served:  Demonstrates knowledge and proper skills associated with the department's defined specific populations served.
Demonstrates competent professional practice and engages in opportunities for professional growth. Demonstrates self accountability to meet stated deadlines for all mandatory requirements.
Documents care delivered and patient status utilizing the nursing process in accordance with FHS standards of care, for example, changes in patient condition, patient responses to intervention and reassessments of pertinent findings. Receives and assures appropriateness, accuracy, timeliness and execution of physician orders.
Identifies opportunities for, and participates in, performance/quality improvement activities to improve clinical outcomes, healthcare delivery systems and address patient safety/satisfaction and cost containment.
Incorporates critical thinking into daily practice as demonstrated by quality of care provided, transfer of knowledge, follow through and patient outcomes.  Leads, coordinates, and communicates the ongoing delivery of patient care services provided by members of assigned patient care teams(s); considers patient acuity and the competencies of care team members in delegating and assigning work and in adjusting assignments as necessary; assesses and monitors team performance to ensure the quality of care provided is consistent with the FHS standards and regulatory requirements.  Coordinates nursing care and advocates for patient needs so that all appropriate disciplines are informed of and participating in the plan of care.
Prepares patient for examination/procedure.  Routinely explains delays.  Assesses, monitors, and intervenes as indicated during and post examination or procedure.
Provides health care education and guidance to patient and/or families.  Educates regarding results, findings and diagnoses to patient and/or patient's family within scope of practice.
Performs related duties as required.
Assesses and cares for post-partum and newborn patients.
Identifies and provides appropriate interventions to mothers with post-partum complications.
Provides support and education to breast-feeding mothers.
Identifies full-term infants at risk for complications and provides appropriate care to the full-term infant with complications.
Conducts Maternal-Fetal Assessment.
Provides nursing support to the laboring patients, utilizing pharmacological and non-pharmacological pain management.
Provides stabilization and transition of the normal newborn at delivery.
Cares for the post-surgical patient.
Assists the anesthesiologist with insertion of an epidural and provides care to the patient with regional anesthesia.
Qualifications
Education/Work Experience Requirements
Previous Mother-Baby experience is preferred, or
One to two years Med/Surg experience with completion of Mother/Baby Education program, or
New graduate with completion of senior practicum in L&D, Mother/Baby unit or nursery.
Additional Certification
Neonatal Resuscitation Program (NRP) completion within 6 months of date of hire.  Electronic Fetal Monitoring offered by National Certification Corporation (NCC), or American
Nurses Credentialing Center certification preferred.
Graduation from an accredited school of nursing, BSN degree is preferred.
Nursing excellence
starts with you.
Are you a career fit with our CommonSpirit Health culture? To understand how we are structured, we believe in some core philosophies with the following:

We will be stronger together, achieving excellence in all we do, collaborating across the fields and growing our collective knowledge.

We will let humankindness guide us as we treat every person with holistic, personalized care for the body, mind and spirit.

We will advance the science and art of nursing as innovative leaders who demonstrate the power of evidence-based, compassionate care. If you believe in working together with humankindness for all to advance the science and art of nursing - then you have found your career fit with us!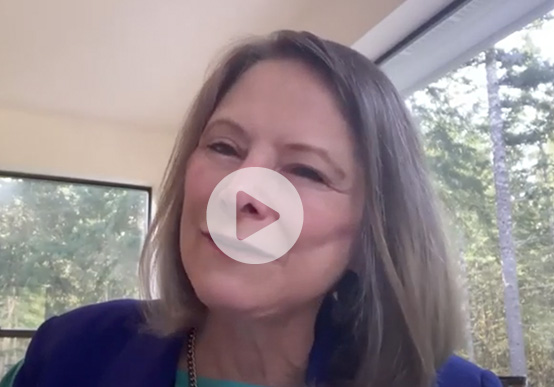 "Our hope is that you will always feel inspired, knowing you truly are the heart and soul of CommonSpirit."

– Kathleen D. Sanford, EVP, Chief Nursing Officer
Your Potential Career Path
This is a snapshot of your potential career path highlights the series of job positions that help you progress towards your goals and objectives. Ultimately, your career path depends on your career values and personal goals.
Success Profile
What makes a successful RN Family Birth Center at St Elizabeth Hospital?
Compassionate
Trustworthy
Proactive
Collaborative
Communicator
Balanced
Our Total Reward Offerings
At CommonSpirit Health, your Total Rewards package includes compensation, benefits, retirement, wellness, leave, and other programs. Please explore what we have to offer below.
Pay and Recognition

Balanced Life

Well-Being

Professional Growth

Financial Future

Dependent Care
Map this location
Get an idea of what your daily routine can be like.
Click Here

>
Get tailored job recommendations based on your interests.
Get Started