APP- Medical Oncology in Bardstown, KY
Partnering for a stronger, healthier world.
At CommonSpirit Health, we believe in the healing power of humanity. We invite you to explore our specialty areas and pursue a career in humankindness.
Employment Type: Full Time
Department: Oncology
Hours/Pay Period: 80
Requisition ID 2022-270143 Employment Type Full Time Hours/Pay Period 80 Shift Day Weekly Schedule 8:00a.m. Remote No Category Nurse Practitioner
Already a CommonSpirit Employee?
Job Details
Overview
CHI Saint Joseph Health in Bardstown, KY is looking for an advanced practice provider to join an established Medical Oncology practice in growing their comprehensive service. 
The Oncology Advanced Practice Registered Nurse (APRN) provides high quality, comprehensive, accessible and cost effective oncology patient care through clinical expertise, role modeling, mentoring, consultation, interdisciplinary collaboration and utilization of research. The APRN will provide supervision consistent with their privileges for patients receiving infusion and/or chemotherapy in an outpatient setting. The APRN scope of practice is determined by state and federal regulations, the professional code of ethics, professional practice standards and hospital/department policies/ procedures.  The scope of advanced practice registered nursing is distinguished by autonomy and a high degree of independent judgment.  This level of clinical decision-making is a sophisticated, innovative synthesis of knowledge, clinical evidence, research, scientific theory and nursing process.  The APRN honors the patient's mind, body and spirit in support of a caring environment focused on healing and wellness.
Essential Key Job Responsibilities
Assessment of patient's needs

Performs a comprehensive assessment in accordance with established professional standards, hospital policy, national core measures and other quality indicators. 
Considers the patient's culture, age and developmental level. 
Uses research and knowledge as the basis for assessment techniques
Initiates and interprets relevant diagnostic tests and procedures in conjunction with Attending MD. 

Determination of diagnoses 

Critically analyzes assessment data obtained during interview, physical examination, diagnostic tests and/or diagnostic procedures 
Derives and prioritizes diagnoses using clinical reasoning.  
Support MD plan of care 

Identification of expected outcomes  

Individualizes identified outcomes derived from assessment data and diagnoses
Considers associated risk, benefits and cost
Modifies goals for care based on changes in the patient's health status 
Communicates care interventions to MD and Nursing Staff. 
Identifies appropriate quality indicators to support care of each patient. 

Development of comprehensive plan for care   

Designs plan describing assessment/ diagnostic strategies and interventions that address the promotion/restoration of health and the prevention of illness/ disease.
Applies current health care knowledge, research and practice. 
Demonstrates independent clinical decision-making.      
Documents plan in accordance with hospital policies/procedures
Collaborates with attending MD and if applicable Internists or Hospitalists as well as other disciplines in development of plan as appropriate.

Implementation of interventions and treatments in conjunction with a collaborating physician

Provides direct supervision of patient receiving treatments in Outpatient Infusion care setting.  
Performs interventions and treatments within the scope of advanced practice registered nursing defined by ANA standards, Kentucky Nurse Practice Act and Collaborative practice agreement.  
Performs simple to complex interventions and treatments reflecting knowledge of health care research findings, scientific theory and evidenced base practice.
Documents patient assessments and responses to therapy in the medical record.
Considering patient's complex needs and desired outcomes, provides clinical coordination of care. 
Monitors accuracy and completeness of patient care provided by other team members. 
Provides theory-based consultation to influence the plan of care and enhance the abilities of others according to evidenced based practice. 
Involves the patient and family in decision-making.
Identifies educational needs of patient related to prioritized diagnoses.   
Employs appropriate teaching strategies based on assessment of risks, learning theory, epidemiological principles and the client's health beliefs, health practices, developmental level, learning needs, readiness and ability to learn and culture. 
Uses prescriptive authority, procedures and treatments in accordance with the Kentucky Nurse Practice Act and hospital policies/procedures with collaborative practice agreement on file. 
Monitors effects of pharmacologic, non-pharmacologic and other interventions.
Initiates interventions in response to changes in patients conditions related to infusions and medication administrations. 
Communicates changes in condition and relevant patient information to attending MD.  
Makes referrals for additional care as needed.  
Implements recommendations from referring sources as indicated.   

Evaluation of patient's progress 

Assesses diagnoses and effectiveness of interventions toward plan of care.
Revises diagnoses, expected outcomes and plan of care based on advanced knowledge, practice and research 
Assures compliance of recommended standards of care. 

Commitment to professional role 

As the clinical expert, assumes a leadership role in establishing standards of practice and plan of care to improve patient care.
Acquires and maintains knowledge and skills appropriate to oncology practice specialty.
Utilizes research to evaluate knowledge and develop creative approaches to care. 
Disseminates relevant research findings through practice, education and/or consultation.    
Maintains professional certification in area of expertise.
Evaluates to improve own performance according to standards of practice and patient outcomes.  
Seeks feedback regarding own role performance from peers, colleagues, patients and others. 
Serves as a role model for the professional development of peers, colleagues and others. 
Fosters a learning environment when mentoring staff and students.
Participates in professional activities both inside facility and in community.
Informs the patient and documents the risks, benefits and outcomes of health care regimens. 
Works collaboratively with other disciplines to enhance patient care.
Demonstrates support of unit/house-wide shared governance activities.
Promotes a positive group dynamic and healing environment through actions and attitude. 
Demonstrates recognition of integration of mind, body, and spirit of each patient.  

Support for quality care through positive customer relations and creation of a healing environment

Assures practice excellence in accordance with accepted standards, 
current research findings and nursing services' caring philosophy. 
Minimizes costs and unnecessary duplication of testing or other diagnostic activities  
Uses performance improvement data and national care standards to initiate changes in plan of care as appropriate. 
Uses caring perspective in regard to patient care interventions.    
Displays respect, compassion, empathy and trust in relation to others.
Ensures positive customer relations through caring behaviors. 
Uses sensitivity in managing difficult or emotional situations.
Responds promptly and courteously to patient requests. 
Promotes trust by meeting commitments and excellent communication.   
CHI Saint Joseph Medical Group now part of CommonSpirit Health formed between Catholic Health Initiatives (CHI) and Dignity Health includes 275 providers delivering quality care to patients across 88 locations in central and eastern Kentucky. Our full service network delivers a variety of Primary Care Services including Family Internal Geriatric and Pediatric Medicine in addition to several specialties to deliver custom care based on the unique needs of our patients.
Responsibilities
Organizational Information
MISSION & VISION
The Mission of Catholic Health Initiatives is to nurture the healing ministry of the Church, supported by education and research.  Fidelity to the Gospel urges us to emphasize human dignity and social justice as we create healthier communities.
Our Vision is to live up to our name as one CHI: 
Catholic – Living our Mission and Core Values;
Health – Improving the health of the people and communities we serve;
Initiatives – Pioneering models and systems of care to enhance care delivery. 
Living the Core Values of CHI
REVERENCE: Respecting diverse viewpoints and working together to bring out the best in everyone.
INTEGRITY: Being open and honest in all of our interactions.
COMPASSION: Caring for the whole person and the greater good of others.
EXCELLENCE: Doing our best work, providing quality care and service, and achieving our goals. 
CHI Standardized Competencies
STAFF COMPETENCIES
Takes full responsibility for the conduct and results of own work. Holds self/ others accountable for goal attainment. Demonstrates an understanding of the link between one's own job responsibilities and overall organizational goals, priorities and needs.
Adaptability / Flexibility
Understands and appreciates different and opposing perspectives on an issue. Adapts one's approach as situations change and accepts changes within one's own job or the organization at large.
Takes appropriate independent action, addresses issues proactively, engages in problem solving, generates new ideas and solutions, seeks out new responsibilities and acts on opportunities for self-development.
Is open and honest in all interactions. Acts with moral wholeness, soundness and truthfulness.
Is attentive to detail and accuracy, is committed to error prevention, monitors, owns and acts on quality work. Looks for and participates in opportunities for process improvements.
Learns and practices safety as a personal priority in your work. Addresses potential safety concerns. Willing to address unsafe behaviors in others. Commits to team safety.
Builds confidence, is committed to increasing satisfaction, sets achievable expectations, assumes responsibility for solving problems, ensures commitments are met, solicits opinions and ideas and responds to patients, coworkers, physicians, and all other stakeholders. Maintains pleasant and professional image.
Collaborates with others to achieve common goals. Listens, works to resolve conflicts, supports and upholds team decisions. Builds constructive relationships by appreciating and respecting the diversity and contributions of others. Promotes an overall positive teamatmosphere.
Protected Health and other confidential Information
This job accesses, uses and discloses patient protected health and other confidential information and will use and disclose patient protected health and other confidential information:
Only as it applies to job functions
In amounts minimally necessary for intended purpose, and 
In a confidential manner.
Job descriptions reflect the general details considered necessary to describe the essential functions of the jobs as identified, and shall not be considered a detailed description of all work requirements that may be inherent in the positions, nor shall they prescribe or restrict tasks assigned. Changes to jobs may occur at any time. Reasonable accommodations will be made.
Qualifications
Minimum Qualifications
Required Education (for CHI Leadership Job Levels from Supervisor through President)

Does Not Apply

Required Education for Staff Job Levels

MSN required

Required Licensure and Certifications

Current Ky License as an Advanced Practice Registered Nurse (APRN)

OCN or AOCN Preferred

Required Minimum Knowledge, Skills and Abilities

3-5 years of oncology nursing experience

Demonstrated ability in educational activities, clinical practice and consultation. 

Considerable knowledge of computers/word processing and standard office equipment.
Nursing excellence
starts with you.
Are you a career fit with our CommonSpirit Health culture? To understand how we are structured, we believe in some core philosophies with the following:

We will be stronger together, achieving excellence in all we do, collaborating across the fields and growing our collective knowledge.

We will let humankindness guide us as we treat every person with holistic, personalized care for the body, mind and spirit.

We will advance the science and art of nursing as innovative leaders who demonstrate the power of evidence-based, compassionate care. If you believe in working together with humankindness for all to advance the science and art of nursing - then you have found your career fit with us!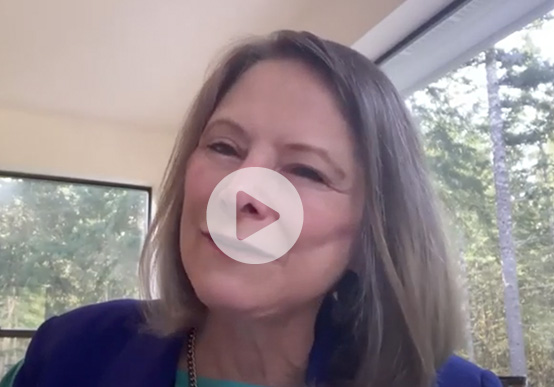 "Our hope is that you will always feel inspired, knowing you truly are the heart and soul of CommonSpirit."

– Kathleen D. Sanford, EVP, Chief Nursing Officer
Your Possible Career Path
This is a snapshot of your potential career path highlights the series of job positions that help you progress towards your goals and objectives. Ultimately, your career path depends on your career values and personal goals.
Success Profile
What makes a successful APP- Medical Oncology in Bardstown, KY at CHI Saint Joseph Medical Group?
Compassionate
Trustworthy
Proactive
Collaborative
Communicator
Balanced
Our Total Reward Offerings
At CommonSpirit Health, your Total Rewards package includes compensation, benefits, retirement, wellness, leave, and other programs. Please explore what we have to offer below.
Pay and Recognition

Balanced Life

Well-Being

Professional Growth

Financial Future

Dependent Care
Map this location
Get an idea of what your daily routine can be like.
Click Here

>
Get tailored job recommendations based on your interests.
Get Started