Join CommonSpirit Health
at the 38th Annual NAHSE Conference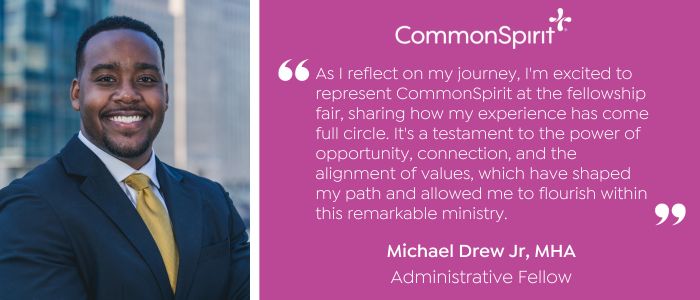 About Us
CommonSpirit Health is a non-profit, Catholic health system dedicated to advancing health for all people. CommonSpirit operates 140 hospitals and more than 2,200 care centers serving sites across 24 states.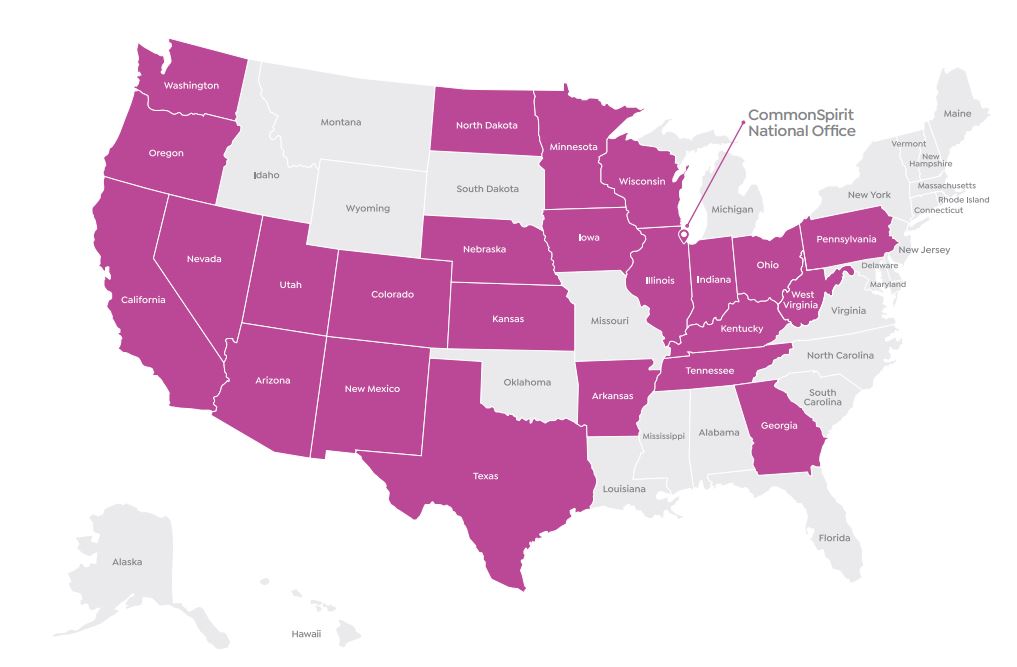 Conference Details:
Date: October 11th-13th, 2023
Location: Atlanta Marriott Marquis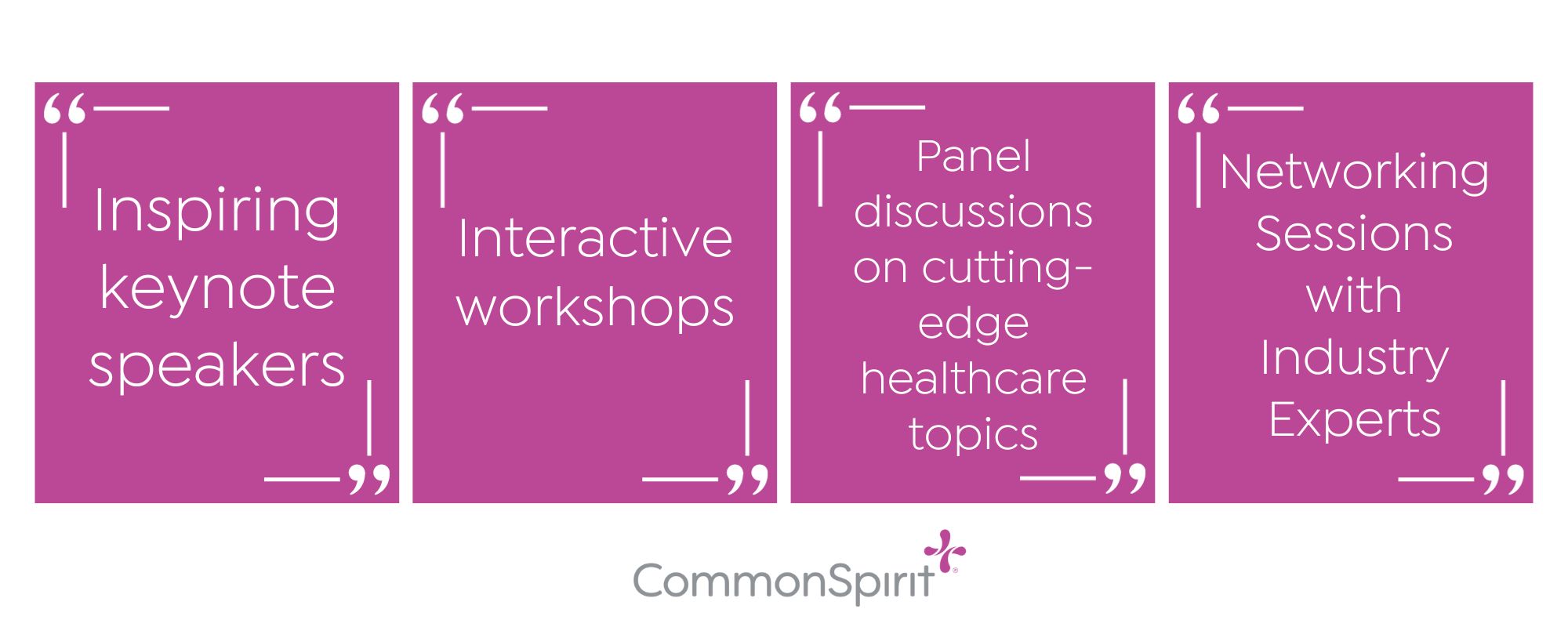 Join us at Booth 11:
While attending the conference, stop by our booth to chat with our Talent Acquisition team to gain valuable insights into CommonSpirit Health, expand your professional network, and stay updated on the latest trends and innovations in healthcare. Also, enter into our Wellness Raffle for a $250 Southwest Airlines Gift Card.
Meet our Fellows
Empowering the next generation of healthcare leaders to improve the health of people we serve.
The CommonSpirit Health Fellowship is a national 18-month system-wide fellowship offered in our various operational divisions and functions across the organization.
Fellows complete several rotations over the course of a year and a half to gain exposure and develop valuable skill sets in their areas of concentration. The CommonSpirit Health Fellowship offers various tracks to train our future leaders in healthcare operations, mission, and information technology.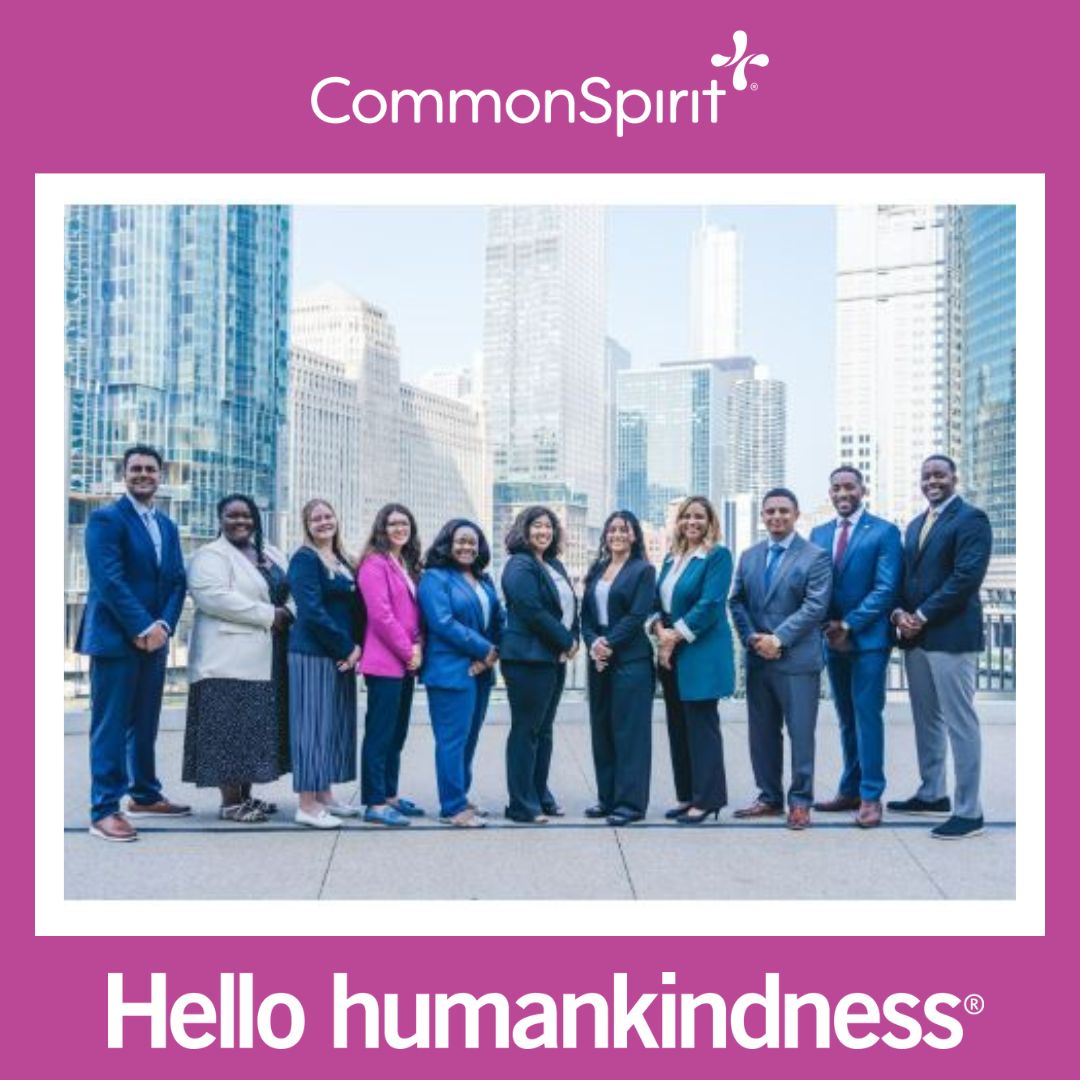 Applications for the 2024-2025 cohort are now closed. Applications for the 2025-2026 cohort will open July 2024. For more information, visit our website or email us at [email protected]
Our DEIB & Community Impact Report
CommonSpirit Health is proud to share our DEIB & Community Impact Report. This report represents our organizational commitment to advancing diversity, equity, and inclusion.

Today, we acknowledge the impactful programs, initiatives, and work done across our ministry through dedicated leaders and caregivers who deliver equitable care to our communities.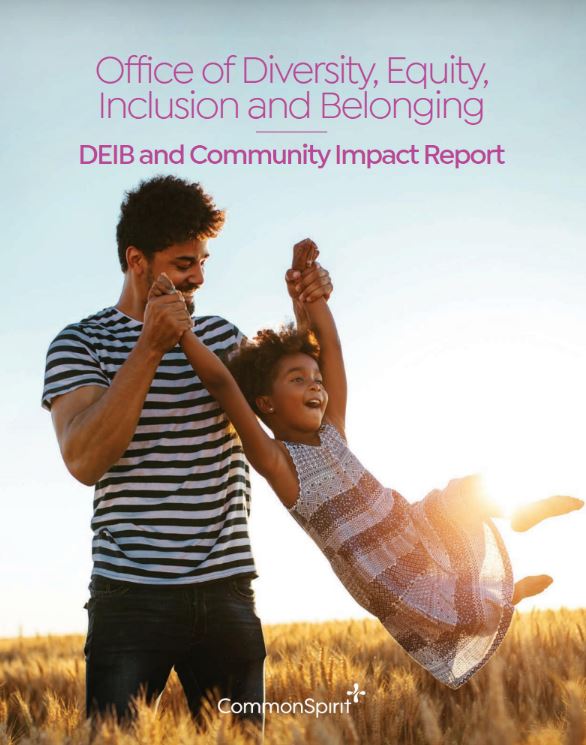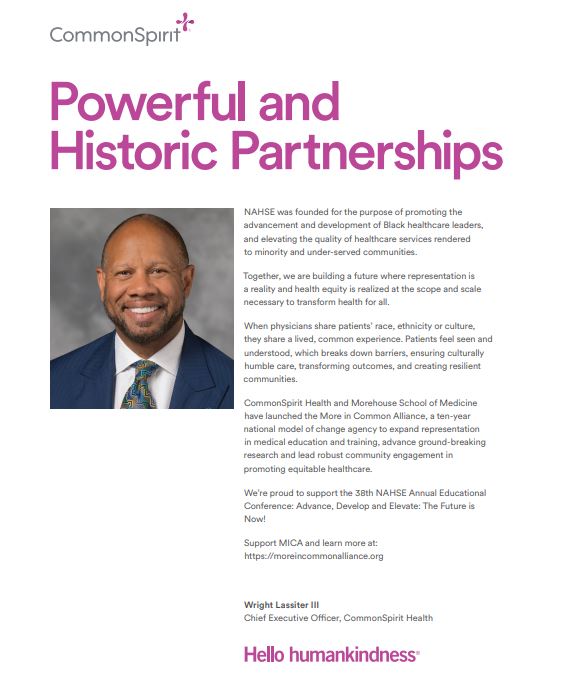 Meet our
Chief Diversity, Equity, Inclusion
& Community Impact Officer,
Rosalyn Carpenter, MBA

We look forward to seeing you at the NAHSE conference and sharing this enriching experience with you as we continue to drive excellence in healthcare leadership.